Law & Order
Jun09 - Expresso Life

I set up this site because of the upcoming court case here in Finland. On Tuesday I will be legally able to unload some of the issues that have been a burden to me since I was a Security Consultant in Secode Finland. (All Articles on this site are published under EUPL, GNU Public License, or similar free license. Feel free to copy.)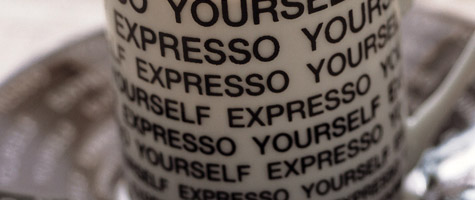 Jun10 - Life after Court

After 18 months of waiting... Yesterday was hectic. It was my first time in a court of law and a real eye opener. There really is two sides to every story. This time the oppositions story was not very convincing though.
First I gave my testimony on the illegal use of the Auditing software Secode Finland used in License Audits (BSA) during 2004-2007. Only one document involved in the court case was ordered to be kept secret (for 15 years.) After that Secode Finland's former (by his own statement, currently unemployed) Country Manager testified how they had done nothing wrong... ever, and if by some mistake they had done something wrong he was not aware of it and it was the responsibility of the Technical Manager. His testimony would have been a lot more convincing if he had not started to stuttered when he was asked to swear an oath in front of God and Country that everything he told was the truth. He ended up contradicting the Technical Manager that was called to testify next. After 7 hours ordeal it was over. Now we wait... again.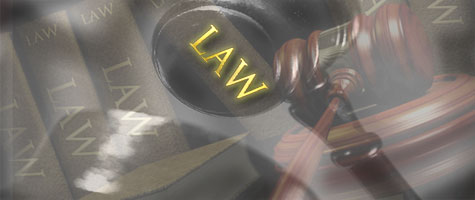 Jun25 - Life after Verdict

After two weeks of deliberation the judge finally gave her ruling. Justice prevails. My point of view was vindicated on all but one point. (I did not get the amount on damages I requested. This was no big surprise since we live in Finland. In US I would be a millionaire now.)
Because of the many facets of the court case we did not actually get a ruling on what damages Secode should pay for using unlicensed auditing software illegally. The matter was only mentioned where it touched the actual court case between Secode and Me.

In her ruling (18 pages) the Judge quotes...

[In Finnish]
FI-Case L 08/11946 + L 08/18036
Asiassa on jäänyt epäselväksi oliko Mattilaan kohdistunut menettely johtunut siitä, että hän oli huomauttanut lisenssin umpeutumisesta. Joka tapauksessa Secode Finland Oy oli rikkonut olennaisesti työsopimusta, kun se on määrännyt Mattilan suorittamaan lisenssiauditointia lisenssittömällä ohjelmalla. Mattilalla on sen vuoksi ollut oikeus irtisanoa työsopimuksensa työnantajan sopimusrikkomuksen vuoksi.

[In English]
It has remained unclear whether the treatment Mattila was subjected to was the result of his bringing up the license expiration. In any case, Secode Finland Oy was in material breach of the employment contract when it ordered Mattila to perform license auditing with a software they did not have a license for. Mattila has therefore had the right to terminate his contract with his employer due to this breach of employment contract.

All in all I must say I'm a bit disappointed. After a lengthy process of 18 months of my humiliation and mental suffering, Secode gets away with only having to pay mere 30.000€ or so. (Almost none of this money will find it's way to me.) Anyway. I am relived that this nightmare is over and I can finally get some well deserved rest.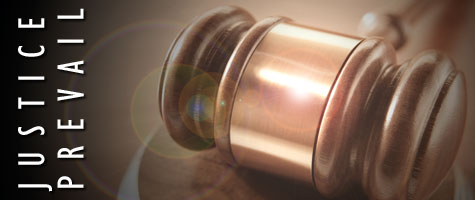 Aug07 - Petition for Appeal
Secode Finland has been granted an extension to the time that they can make a petition for an Appeal. They now have until September 4 to make the Appeal.


Aug24 - Petition for Appeal Strikes Back
Secode Finland's Lawyer contacted my lawyer and 'proposed a truce?!?' They suggested that neither side "would not have any demands" on the other. According to them they have a good change to win the battle on juridic costs. (Didnt I just win that one?) Did the Judge not clearly say they LOST? Looks like they are going for the - 'we will make an appeal and pay after two years - just before the appeals court' - option.


Oct16 - Second Round with Secode
It's official. They refused to pay. In their 10 page FAX they claim that the judge did everything wrong, but they will not file an appeal to contest those 'errors'. Instead they contest the legal costs. They simply don't like to pay the ~30.000€ legal fees the Judge ordered them to pay. So here we go again. Second round starts after they have prolonged this show for a couple of more years.

-Update: Our letter to Appeal Court was sent today.


Jan18 - Final Destination?
Hovioikeus (Finnish Appeal Court) made it's decision quite quickly. It appears that even though my name was cleared my money was not. They took 4.000€ away from the original 12.000€ Secode Finland was ordered to pay. This means I get back about half of the money I was forced to put in to this farse to protect my self. Well I suppose I should be thankfull for small mercies. I should start reading the Decision now. (26 pages) I'm not sure what to do about this. Shall I just abandon that ~7.000€ and call it quits or should I take this to the highest court here in Finland?

What do you think? I'm open to suggestions.